WALDEN'S FACILITY服務設施
Plato Gymnasium柏拉圖健身房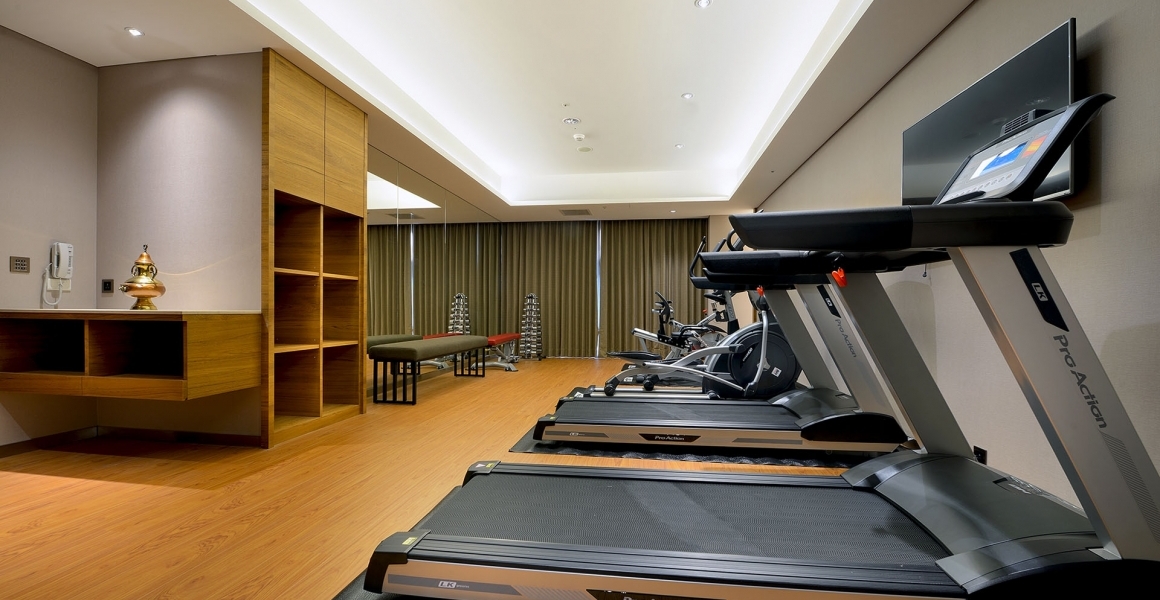 With a wide variety of fitness equipment and health course at the Walden, travelers can enjoy sports and music while shedding their sweat and release their bodies and minds.

◎ Facilities Locations: on the fifth floor of the Walden.

◎ Opening Hours:

08:00~12:00 Every day

14:00~21:00 Every day

◎ Charges: Tenants can use all these facilities for free.

◎ Specifications:

No smoking, chewing gum, betel nuts, food or drink are allowed in the gymnasium (except for mineral water and sports drinks and make sure to drink them with care).
Please wear sportswear and sports shoes.
In consideration of health and safety, children under 16 are prohibited to use this facility, while teenagers aging from 16 to 20 can use this facility only under the adult's supervision.
Those with poor health conditions, cardiovascular diseases, high blood pressure, asthma, infectious diseases, or alcohol usage are prohibited to use this facility.
Please return the equipment to their original place after use and wipe off the sweat on the facility.
Please warm up before you exercise and make sure not to bring private sport equipment into the gymnasium.
Please do not carry valuables. We are not responsible for the loss of your valuables.
For those who fail to comply with the rules mentioned above, service personnel have the right to request non-complying guests to stop using the gymnasium facilities.
For damages caused by improper use of the equipment, compensation should be incurred according to the price of the equipment (if the equipment has been damaged before use, please inform the service staff).
Related Offer